The rise of smart lighting apps
Some see the smart lighting industry as a driver for energy efficiency. Others see the smart lighting benefits in health and safety for workers, as people spend 90% of their life in buildings. This is where DARA comes in: the right light at the right place at the right time for smart energy savings, lower maintenance costs, decreasing environmental impact, improving human performance and well-being.
Enable the benefits of human centric lighting by controlling color temperature, luminosity  levels and direction of light.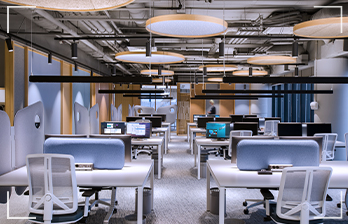 Dynamically achieve the natural quantity of light through digital sensors and real-time data analytics.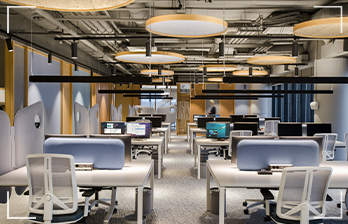 Dozens of fully configurable scenes and scenarios cover any human, business or environmental needs.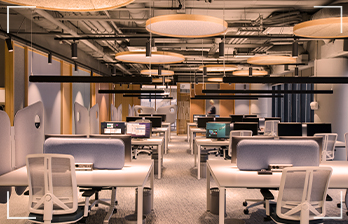 Welcome to the data-driven economy
Introducing DARA, the IoT platform of choice
Linking physical and digital worlds, DARA is a smart lighting platform, marking a shift from conventional lighting systems to smart, data-driven solutions. Through the immense collection of dynamic information collected from sensors, stored and analyzed, DARA is able to monitor spaces, optimize consumption, improve business efficiency, increase human productivity and well-being. And many more.
Unleash the power of IoT
The Internet of Things (IoT) is constantly transforming the way we live and the way we do business. In the digital era smart lighting connected devices are reshaping how we work, communicate with each other and how we interact with our environment.
You'll  be in good company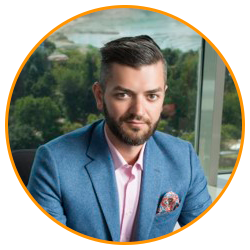 "DARA Lighting currently covers all our needs for light control and energy efficiency, expressing so far a friendly user interface. Further on we'll integrate heat maps and indoor localization for better space usage, as well as DARA meter, together with sensors for Energy, GaS & HVAC to solve more and more of our needs."
Set new standards in sustainability
Boost efficiency of your facilities
DARA's  IoT Ecosystem Overview
Connected devices like luminaires, sensors, and specialized apps can collect large volumes of data. Our highly secured, scalable smart lighting platform uses sophisticated algorithms to offer data-enabled services to multi- industry customers that will deliver benefits way beyond illumination.
We are always interested in connecting with new potential partners interested in joining our mission to enlighten the way for businesses around the world trough smart lighting and accelerate their developing rhythm through seamless innovation.